And then suddenly we were done cycling!
We were still toying with the idea of cycling on to Cordoba, but taking the tandem on the train proves even more difficult in Spain than in France, if possible. In the end, we are going to need 3 days to get from Seville to Alicante and the route runs via Medira, Alcazar and Albacete, only not to spend the night in Alcazar. This worked out after long urging the 2 ladies at the ticket office in Seville. Eventually they understood our intention and acceptance that we would have to stick a lot of short bits together (again, only on "local" trains can you take your bike). Many such trains turned out to be fully booked, but after long puzzling this route came out.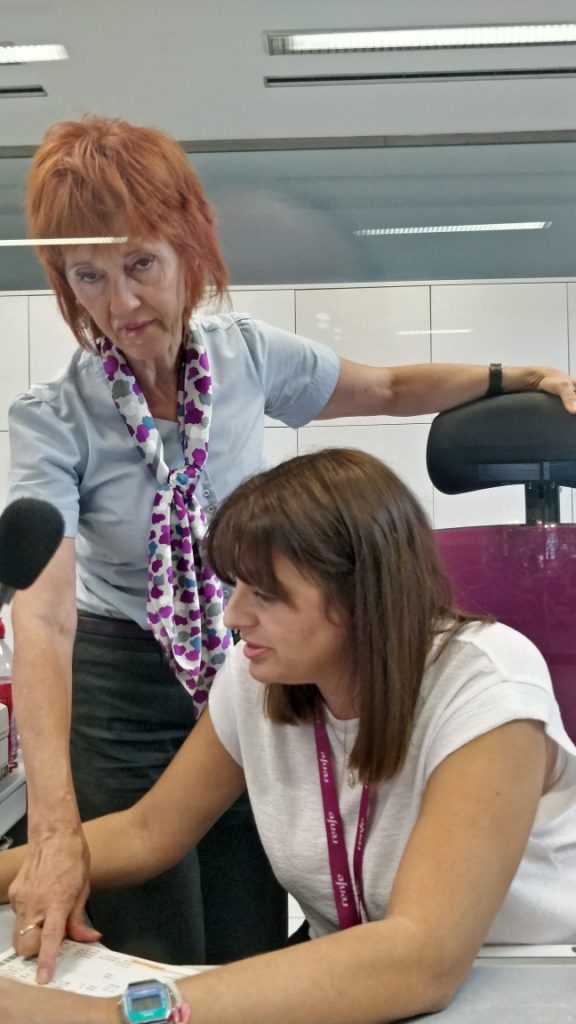 On Friday, we'll take the bike to the carrier near Benidorm. Hopefully we can take the metro. Otherwise, we cycle another 47km that day. Saturday we train without our snail to Barcelona where we take 2 TGVs to Rotterdam on Sunday. Sunday evening 11 o'clock we will be back home! Why then? Because on 16 October Maarten will receive his master's degree in earth sciences. Of course, as parents, we can't miss that!
We were actually in doubt whether we wanted to continue cycling, because the last few days were mainly buffeting. The land here is at least as barren and empty as the last part of Portugal, but mainly reminds us of the region between Reims and Troyes in summer: empty grain fields and crackling hot without a shred of shelter. For here, too, it seems like empty grain fields; unlike Portugal where it does seem more like a natural habitat.
The only through route was formed by dead straight, sort of provincial, roads with no trees alongside. And it was still above 35 degrees. The latter meant that we took off at first light with the sole aim of arriving before 2pm. Cycling thus became more a way of moving than experiencing; there was not that much to experience along the way either.
In short: we are not that enthusiastic about this region and doubt we would ever want to cycle here again. Many cities here are worth visiting. Today we viewed Seville and tomorrow we will take the train up and down to Cordoba (more on that later). So coming back will probably take the form of a city trip.
Sign in to our blog:
Sign in