We wanted to test whether the new front fork brought what we hoped it would. For that we had to cycle somewhere with luggage where there are considerable descents to make. On The 27th of December we went to Heerlen with a packed bike.
Outside Heerlen it goes up quite quickly and then quite steeply down towards Eys. On the first day we cycled via Gulpen to Valkenburg, where we spent the night in bicycle hotel Le Baroudeur. It was about 7 degrees during the day and a good test whether our clothes were sufficient at such temperatures (answer: yes). In the evening it cooled down considerably. We ate zoervleisj in a dining café at the bottom of the hill, lots of wood in interior and a wood stove in the middle. We got a bit of a winter sports feeling: wonderfully rosy relaxation.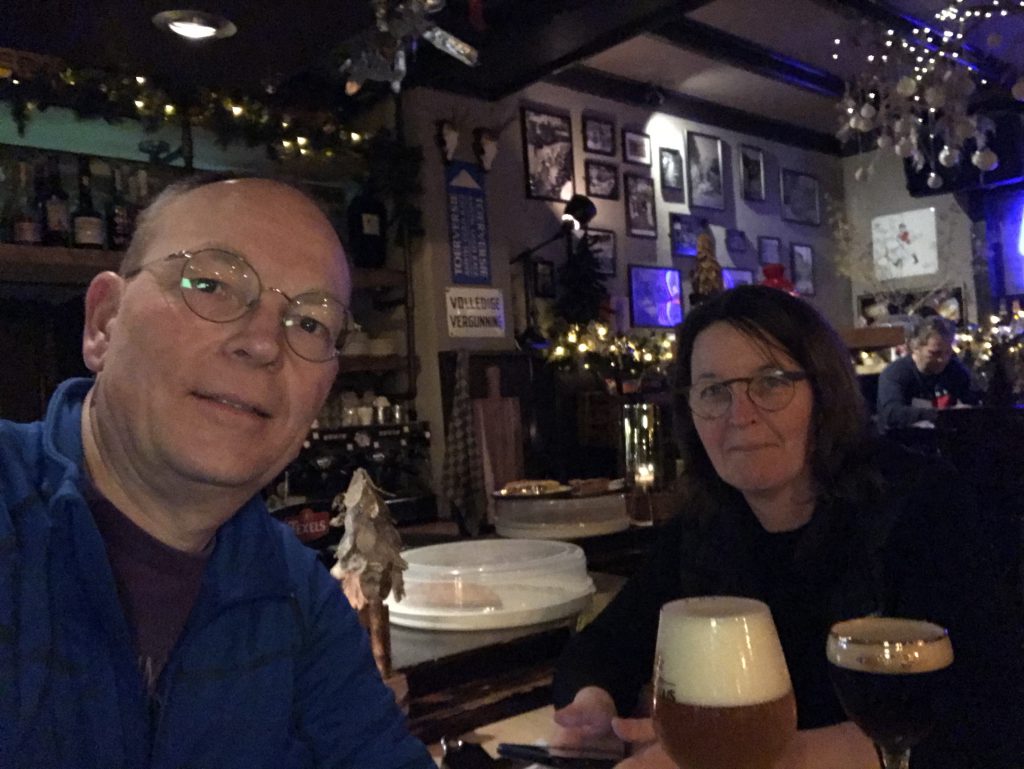 The next day we went via Margraten to Belgium where we had lunch at the Abbey of Val Dieu, our favorite stop in this region. On this route it also went up and down a lot and unfortunately we had to conclude that the vibrating of the front wheel was not completely over…. 🙁
Bicycle builder Kasper had urged us to come back if this was the case and so I stood at Kasper in the barn on December 29 to saw through the frame and weld 😱😅 it back together with an adjustment of head angle of 2 degrees. So impressive how Kasper (https://www.livecycles.bike) has such seemingly crude interventions, so precisely under control!
On New Year's Day, Tessel turned out to have corona. Now that she is sick again, we will go into the repechage next Sunday. We expect it to be completely OK now, because it was already so much better with the new front fork.
To be continued.
Abonneer je hier op onze blog:
Subscribe